Nicolas C. Anderson
Managing Partner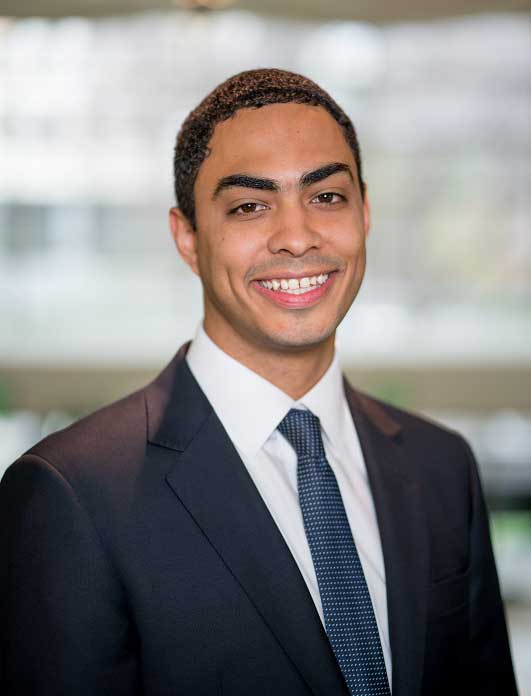 Nicolas has extensive experience in both entrepreneurship and middle-market finance. Prior to co-founding Elm Grove Partners, Nicolas was an investment banking professional at The PrinceRidge Group, a full-service investment bank focused on the middle market. At PrinceRidge, he advised clients in the transportation, energy, and specialty finance industries. Nicolas also founded a profitable marketing company serving small- and medium-sized businesses and artist managers, including gold, platinum, and multi-platinum winning musicians. Nicolas began his career as an analyst at JPMorgan. He received an AB in Economics from Harvard College and an MBA with Distinction from Harvard Business School.

nanderson@elmgrovepartners.com
Tristan A. Hopkins, CFA
Managing Partner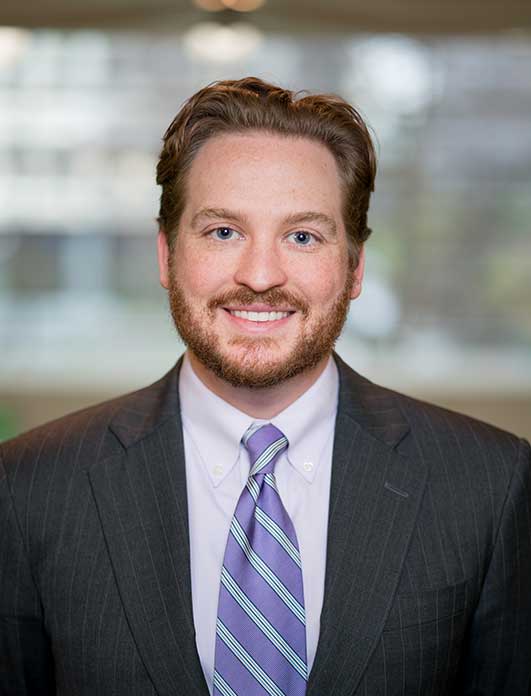 Tristan has a strong background in both sales and marketing as well as investment research. Prior to co-founding Elm Grove Partners, Tristan was a member of the product management group at Pacific Investment Management Company (PIMCO) where he focused on developing sales and marketing strategies. His team raised nearly $2 billion in the first two years. Before PIMCO, Tristan worked at Goldman Sachs, where he led an investment in a medical device company. Tristan received a BS in Economics and Mathematics, cum laude, from Duke University and is a CFA charterholder and a member of the New York Society of Security Analysts.

thopkins@elmgrovepartners.com
Board of Advisors
Paul V. Scura
Founder and Managing Partner, Scura Paley & Company
Paul is a Founder and Managing Partner of Scura Paley & Company. Prior to forming Scura Paley, Paul held a series of positions with Prudential Securities from 1986 to 2000, including Executive Vice President and head of global investment banking (1994-2000) and Vice Chairman and head of the firm's private equity investment activities. From 1988 to 1993, Paul was Co-Head of Prudential's Mortgage and Asset-Backed Securities Group which included sales, trading, structuring, research and banking for all collateralized securities and financial institutions. Paul was a member of the firm's Operating Council. He was a voting member of the Investment Committee of four separate private equity funds and Prudential Securities' merchant banking fund, Prudential Bache Inter-funding. Paul began his professional career with J.P. Morgan & Co. in 1975 where he spent 11 years in both New York and London.
Paul received an A.B. degree in Economics from Villanova University and an M.B.A. degree in Finance from the Wharton School of the University of Pennsylvania. Paul is a trustee of the Seton Hall Preparatory School, sat on the Business School's Advisory Board at Villanova University and was an elected member of the Board of Education in Essex Fells, New Jersey. Paul also started and was the CEO of a successful specialty finance company, Plymouth Financial Company, Inc. which was sold to Bear Stearns and Company in 2006. He presently sits on several private company boards.
William J. Shea, Jr.
Chief Executive Officer, Direct ChassisLink, Inc.
Bill is currently the CEO of Direct ChassisLink, Inc.  He has extensive experience in the transportation leasing industry, beginning his career with Itel Corporation in 1979 after graduation from the University of Pennsylvania, Wharton School, and a stint with IBM Corporation. In 1984, Bill started Kelley Transportation Services to market intermodal equipment manufactured by Stoughton Trailers, Inc.  Over the next 25 years, Kelley Transportation sold over $2.5B of intermodal trailers, containers, and chassis to major US and Canadian railroads, J.B Hunt, UPS, Schneider, Ryder and General Electric.
In 1989, Bill formed Bay Cities Leasing and began leasing intermodal trailers to US railroads. Bay Cities was selected to manage the first domestic container and chassis pool for Union Pacific, Norfolk Southern and Conrail in 1994 called EMP, and Shea formed a joint venture with the Union Pacific, called Bay Pacific Financial, to provide 53' containers and chassis to the UP on an exclusive basis. The EMP Program developed the first reservation and billing systems for intermodal equipment and today provides approximately 100,000 containers and chassis to the US rail network. Shea sold a 90% stake in Bay Cities to a division of GECC in 1998 and completed the buyout in 2004.
Over the past decade, Bill has served on public boards such as Interpool, Inc., which owned TRAC, the nation's largest owner of marine and domestic chassis, and JB Hunt Corporation.  Shea's interest in wine (20,000+ bottle cellar) led to his chairing numerous wine charity events which have raised more than $20 million for children- and healthcare-related charities.
Bill is married to Elizabeth G. Shea and the couple has two children; Allyson is a recent cum laude graduate from Columbia University and Austin is a junior at Williams College.
James M. Sharpe
Entrepreneur in Residence, Harvard Business School
Jim teaches at Harvard Business School, most recently as both a Senior Lecturer and Entrepreneur in Residence concentrating in the area of turnarounds, entrepreneurship and running small businesses. His interests are in the areas of business acquisitions, manufacturing, B2B niche marketing, pricing, leadership, family balance, large/small company differences, ethics, exit strategies and employee empowerment.
Jim sold his company, Extrusion Technology, to a private equity firm in December 2008. He purchased the aluminum extrusion fabricator in 1987 after an 11 month unfunded search and grew it from $4 million to $32 million, developing a value-added products niche in the Datacomm/Telecom electronics markets and a supplemental factory in Xiamen, China. After taking on substantial debt, Jim transformed the second generation, family-owned business. A focus on quality led to early qualification for ISO-9000 in 1992 and emphasis on lead time reduction and lean manufacturing techniques resulted in a Bronze Shingo award in 2008.
Jim has a BS degree from Babson College and after graduating from Harvard Business School in 1976, joined General Electric and moved on to Product General Manager positions within the GE materials businesses. After 5 years, he left GE to run 3 turn-around situations which prepared him to strike off on his own in 1987.
Frantz E. Alphonse
Founder and Managing Partner, AP Capital Partners
Frantz is a Founder and Managing Partner of AP Capital Partners. With key strengths in operations and strategy, Frantz oversees the firm's due diligence efforts and post-acquisition planning. Prior to forming the firm in 2003, he served as a project leader in the European operations of Reebok International where he led the development of its restructuring plans. Prior to this, Frantz held operating positions with Procter & Gamble in the US and Latin America. Frantz has also worked in banking with Morgan Stanley and as a strategy consultant.
Frantz currently serves on the boards of each APCP portfolio company. He is the Founder of ClareScale Productions, a documentary film production company dedicated to advancing public policy solutions to global crises. An innovator in the world of venture philanthropy, he is also the Co-Founder of SeaChange Venture Philanthropy (SCVP), a ClareScale Enterprise. An avid athlete, Frantz is also Chairman of The ClareScale Foundation, a non-profit organization of tri-athletes who raise sponsor funding for world hunger relief efforts. Frantz is involved with organizations such as the Harvard Business School Club of Central Florida and the Duke University Alumni Association. He is also a member of the Young Presidents Organization.
He has spoken at Harvard Business School, the Wharton School of the University of Pennsylvania, the Kellogg School at Northwestern University, and has appeared in various business publications. Frantz holds a BA from Duke University, where he was a Phi Eta Sigma Scholar, and an MBA from Harvard Business School.
Michael S. Hudner
Chairman and CEO, B+H Shipping Group
Michael has been President, Chief Executive Officer and a director of B + H Ocean Carriers since 1988 and Chairman of the Board of the Company since October 1993. He is also President and a director of BHM, a director of Protrans and has a controlling ownership interest, and is President and a director of NMS. Since 1978, Mr. Hudner, in his capacity as a partner in B+H Company ("BHC") and its predecessor, was primarily responsible for the acquisition and financing of over 100 bulk carriers, product tankers, and crude oil tankers for BHC and its affiliates and joint ventures (including all the vessels owned by the Company). Mr. Hudner is a member of the New York Bar and is a member of the Council of the American Bureau of Shipping.
Robert (Bobby) M. Kraft
Founder, President & CEO of First Edge Solutions
Robert (Bobby) M. Kraft is Founder, President & CEO of First Edge Solutions, headquartered in Milwaukee, Wisconsin.
In 2003, Mr. Kraft started First Edge Solutions based upon the gap in the market-place to respond to the need for faster, more customized communications using a combination of Technology and Digital Manufacturing Solutions. The company has grown rapidly including during the current economic recession. For 2011 and 2012, First Edge Solutions was an Inc. 5000 award recipient, named as one of the fastest growing companies in the United States.
First Edge Solutions has positioned itself to be a leader in Print, Document Management, & Multi-Channel Marketing Communications (Web, Social Media, email, Direct Mail, Fulfillment, & Distribution). First Edge Solutions has become a respected national Digital Print Communication firms with plants in Milwaukee, Wisconsin, Phoenix, Arizona, and Atlanta, Georgia. As a result, the company has been elevated to status as a category leader in technology based multi-channel communications.
Paramount to the strong growth and future positioning has been the ability of First Edge Solutions to write its own software that manages client engagements as well as critical throughput.
Mr. Kraft had the distinct honor of serving as a panelist for President George W. Bush's Strengthening Social Security forum which a one hour nationally televised forum on May 19, 2005. This opportunity included a one hour private meeting with President Bush as well.
Mr. Kraft serves on the board of the CEO's of Growing Businesses and the CEO Roundtable of the Milwaukee Metropolitan Association of Commerce. He is also a member of the Young Entrepreneur's Council, an invite-only membership organization comprised of hundreds of the world's most elite and successful young entrepreneurs.
In 2012, Mr. Kraft was awarded the 40 under 40 award for the Greater Milwaukee Area.
Mr. Kraft recently accepted the position to Co-Chair U.S Senator Ron Johnson's Finance Team for his 2016 re-election.
Most recently, January 3, 2013, Mr. Kraft was featured on Fox Business Channel to speak on behalf of the Fiscal Cliff and its impact on the small business sector.
Mr. Kraft earned his Bachelor's Degree in Business Administration from John Carroll University in Cleveland, Ohio graduating in 2000. He was an All Conference Running Back, Kick and Punt Returner gaining National Accolades.